Our Mission
We harness the power of nature to develop solutions that strengthen the body's own defenses against virus and microorganisms. We empower consumers to take control over their own health and wellbeing.
Enzymatica AB is a Swedish life science company that develops and sells medical devices for infection-related diseases. The products are based on a barrier technology that includes marine enzymes. The Company's first product is ColdZyme®, a mouth spray which protects against common cold, can help shorten the duration of a common cold if used at an early stage of the infection, alleviates common cold symptoms and soothes sore throat. The product has been launched in about 30 markets on three continents.
The strategy is to continue to grow by developing more health care products and strengthening the company's position in existing markets and expanding into new geographic markets through established partners.
In 2019 we took a strategic decision to broaden the use of our enzyme technology in order to better leverage its commercial potential. We have chosen three models for sales of our products: Mouth spray as a medical device, mouth spray as a cosmetic product and an enzyme formulation that is included in our customers' skin care products.
In 2019 Enzymatica entered into an agreement with its German partner STADA for sales of a new mouth spray for the German market, and in addition, signed an agreement with the German company Maren Cosmetics to deliver an enzyme formulation to their skin care products. Moreover, ABEX Pharmaceutica (PTY) LTD started to sell ColdGuard® (ColdZyme) in the South African market during spring of 2019. In early 2020, Enzymatica entered into an agreement with Keyuan Xinhai (Beijing) Medical Products Trade Co., Ltd., a subsidiary of China's second largest pharmaceutical company, Shanghai Pharma, for marketing and sales of the mouth spray ColdZyme in China, with expected launch in2022.
During 2020 the agreement with our German partner STADA has been extended three times, with in total 37 new markets. During the fall of 2020 Enzymatica has entered into an agreement with the French company Sanofi, one of the largest pharmaceutical groups within consumer health care, for France and Italy, and in addition an agreement with MS Pharma for MENA - Middle East and North Africa.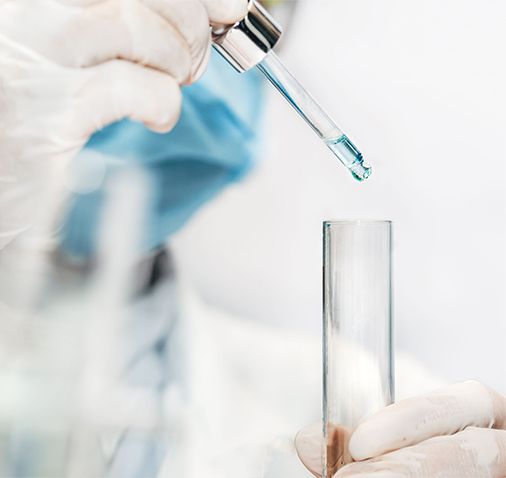 THE SCIENCE THAT PROTECTS
Our Science
We unite science with nature. This is collaborative in intent and complementary in action, guided by our belief that nature is a source of benign protection against falling ill or needing treatment. We focus on respiratory viruses, which have become even more relevant now that complex viral and micro-organic challenges exist on a worldwide scale.
The People we Protect
Many diseases and conditions that are considered benign, have a significant impact on people's everyday life. Catching a cold or flu means working from home, keeping children at home and missing out on social life. Living with a skin condition can be socially and physically impairing for life.
We believe that consumers should have the power to manage their own health and wellbeing. We know that they want safe, scientifically documented solutions, that work on the body's own terms and that can be produced and used without harming the planet.
We Deliver Value through Partnership
Enzymatica develops solutions for our partners and with our partners. We believe in creating value through collaboration. We seek global access to markets and consumers, and we offer unique scientific expertise and a patented technology that responds to consumer needs.